Featured unit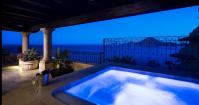 Penthouse 3502 on Medano Beach offers the discriminating guest tasteful elegance with 4678 square feet + over 1100 sq. ft terrace. (4 bedrooms & 4½ bathrooms or 3 bed + den & 5 ...
Featured unit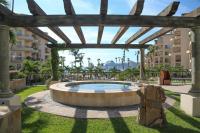 This stunning getaway condo located on ground level creates easy central access to everything the resort offers. Fully custom furnished and decorated with original works of art from noted local artist...
Featured unit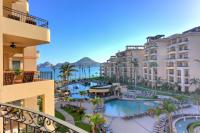 Great location and view. This villa has been a private residence since 2001. In late 2017 it was remodeled and added to our rental inventory. Rare opportunity to enjoy such a great view and location w...
Amenities
"The Desert Spa" 30,000 Ft Destination Spa
Beachfront on Medano Beach
Business Center Hospitality Room
Complete stove with oven
Concierge Service
Cookware and kitchen utensils
Dishwasher
DVD and Stereo with CD player
Fitness Center
Free Tennis Courts
Garbage Disposal
Infinity Pools with Swim-up Bar
Kids Club Program
Maid Service
Medical Service
Microwave
Restaurants on Property
Room Service
Side-by-side refrigerator with icemaker
This villa is a non-smoking unit
Washer/Dryer
Wet bar on terrace
Wired/Wireless Internet (Free)
Zoned central air-conditioning
Things to do
Sport fishing
Whale watching
Horseback riding
America's cup match racing
World-class golf
https://media.destinationcabo.com/images/user-images/image/villa-la-estancia/optimizada_Villa-La-Estancia-Los-Cabos-Pool-3.jpg
https://media.destinationcabo.com/images/user-images/image/villa-la-estancia/optimizada_Villa-La-Estancia-Los-Cabos-Presidential-Three-Bedroom-Suite-9.jpg
Everything about our trip was first class.
We have visited Cabo several times, and have always stayed at La Estancia, but this last stay was the easiest and best vacation, largely due to you. You had the ability to work out a vacation for us on the exact dates we needed, which I could not do on my own through VRBO or other sources.
Kurtis
/img/estancia-presidential.jpg
Expert Advice
/img/estancia-casona.jpg
Newest Location
/img/estancia-pools-2.jpg
Experiences You'll Want to Share


Villa La Estancia Resort and Spa Cabo San Lucas
Indulge your senses, invigorate your spirit and create enduring memories. Experience Villa La Estancia Cabo, a unique one-of-a-kind full service, full ownership luxury condo beach front resort on Cabos only swimmable beach (Medano), walking distance to town. Villa La Estancia is an amazing collection of suites, villas and spectacular penthouses. As passionate Villa La Estancia owners, we developed this site to help share these unforgettable beach front experiences with the discerning few. Pamper yourself in luxury as you enjoy custom furnished, decorated and incredibly equipped luxury villas with fully accessorized gourmet kitchens, spacious bedroom suites, comfortable living areas and spacious private balconies complete with wet bars and the most memorable views imaginable.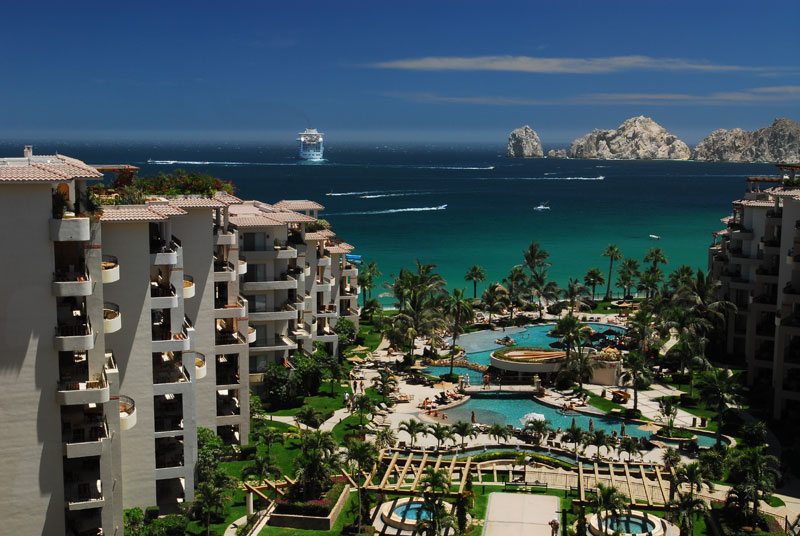 Offering world class resort In-villa amenities and conveniences, Villa La Estancia villas include efficient and courteous maid service, turndown service (on request), optional personal chef preparation-in room dining, individually-controlled air conditioning, flat screen televisions with satellite movie service, ceiling fans, direct dial telephones, secure high-speed Internet access, electronic safes, laundry area with full-size washer and dryer, and balcony with wet bar and refrigerator. Unique amenities in many villas may also include pillow top mattresses, custom furnishings and artwork, flat panel TV/DVDs, iPod stereo systems, in room PCs, free international phone service and more. We offer only the finest of these villas for your exclusive pleasure. Two bedroom, three bath villas are an astounding 2,100 square feet of marble travertine, tile and granite adorned luxury with astonishing, totally custom penthouses spanning up to 6,000 square feet of serious luxurious comfort.
We welcome you as our guest and new friend because like many, you will likely find that Villa La Estancia in Cabo will become your "home by the sea".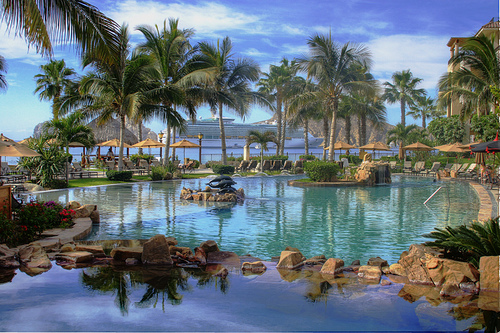 Testimonials
Everything went as planned. The room was spacious and clean. The chips, salsa and margarita upon arrival was a nice touch! Your van transportation was fantastic. We had Roberto. Great guy. We would book through you again.
My wife and I absolutely loved our 10 day stay at Villa La Estancia in Los Cabos. We stayed in Villa 1208 and the unit was amazing! With the hotel units being owned it is calmer and more elegant than most of the other resorts there. One of the highlights of our vacation was going out of the Marina on the "La Gringa Boat Tour" with our new friends. It is Cabo's newest powered catamaran tour, offering unforgettable whale watching, snorkeling and fun filled sunset tours that include the iconic Cabo Arch at Land's End on the confluence of the tranquil Sea of Cortez and mighty Pacific Ocean. The La Gringa crew was fun, informative, friendly and entertaining. They served us up a delicious lunch and snacks, chips, guacamole, and Mexican salsa with complementary open bar and soft drinks. We saw Blue whales and had a fantastic lunch then enjoyed snorkeling the calm, fish filled shallow waters off a secluded beach. The entire trip was first class and a great value, we are looking forward to going back soon. Thank you! David & Tricia
We had a great time, the condo was amazing and spacious which was great for both children and adults. We also like the fact that is was on the lower floor, always a big plus when a 2 year old is around. We enjoyed the fact that a back door was available to walk to the pool and SPA. The service from La Estancia personnel was very good. They are very attentive and always make sure things happen in a timely manner. We had an issue with the internal internet, but the hotel sent one of their technician and he was able to reset the modem. The other issue we had was the washing machine which needs to be either fix or replaced. Fortunately the hotel includes a room full of washing machines so this was not a big deal. We would definitely like to go back to your place and recommended to future guest.
The place was great just the internet was a bit difficult at times but worked it out. The lady that came out to trouble shoot the problem was great and at the end it all worked out. Thanks for the great place we all had a blast.
Just a brief note to tell you we LOVED our Cabo vacation. The place was better than we expected. The only thing it was missing was a hanging clock in the kitchen area! All your info about things to do, places to eat, etc was quite useful.